We offer a range of treatment options for a wide range of conditions. Please find the problem you're experiencing from our lists below. You can then click through to book an appointment for your issue.
Following your appointment, your podiatrist may recommend a specialist treatment modality or investigation (eg. ultrasound, minor surgery, etc). This can be arranged during your appointment if required.
If you need any help choosing your appointment type, please contact us.
---
Chiropody
General foot care and can improve and relieve several painful ailments.
A chiropody appointment will include a consultation, examination of the feet, and treatment. We will advise on how to alleviate and prevent conditions from reoccurring. If you are diabetic, we will also carry out a diabetic foot assessment.
Commonly seen problems include:
Athlete's Foot
Blisters
Bunions
Corns & Calluses
Cracked Split Heels
Diabetic Foot Care & Assessment
Foot Odour Problems
Fungal Nails
Ingrowing Toenails
Nail Cutting
Nail Surgery
Problem/Deformed Nails
Rheumatoid Foot Care
Verrucas
Verrucae Surgery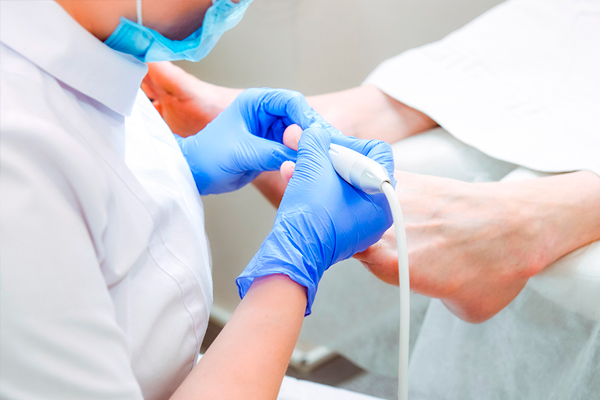 New Chiropody patient appointment
(up to 40 Minutes)
---
Podiatry
If you are experiencing pain either in your feet, ankles, knees, or legs, you will need to have your feet assessed to find the cause.
We will assess and examine you to reach a diagnosis, we will then discuss your treatment plan with you. This may include further investigation including digital gait analysis, ultrasound scans or x-rays.
Commonly seen problems include:
Achilles Tendonitis
Ankle Pain
Arch Pain
Flat Feet (Pronation)
Foot Pain (Metatarsalgia)
Gait Analysis (in shoe digital analysis)
Heel Pain
High Arches (Supination)
Hypermobility
Knee Pain
Neuroma
Plantar Fasciitis
Severs Disease
Shin Splints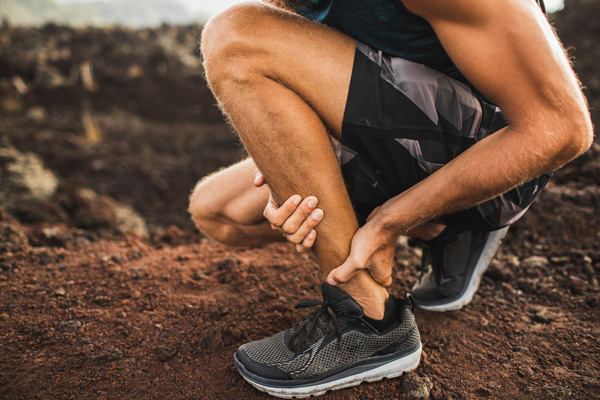 New Podiatry patient appointment
(up to 60 Minutes)
---
Children (under 16yrs)
Our podiatrists are specifically trained in Podo-paediatrics (children foot problems).
Concerns with children are best treated early to aid the growth of feet and joints correctly and prevent gait issues.
Commonly seen problems include:
Athlete's Foot
Bunions
Flat Feet
Heel Pain
Hyper-mobility
Ingrowing Toenails
In Toeing
Knee Pain
Osgood Schlatter's Disease
Severs Disease
Tip Toe Walking
Verrucae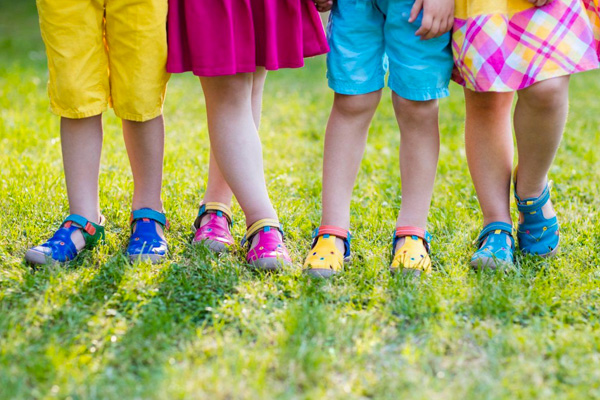 New Children's patient appointment
(up to 40 Minutes)
---
Ingrowing Toenail
If you have an ingrowing toenail, we recommend booking this initial assessment appointment. We can then advise you on the options available, including assessing your suitability for surgery (if required). Nail surgery can usually be arranged within a few days, including evening and weekend appointments.
Ingrowing Toenail assessment
(20 Minutes)
---
New Diabetic Patient
For new patients with diabetes, we can offer a detailed assesment of your feet, looking at your vascular and neurological status. We will also carry out any initial routine treatment you might need, and advise you of your diabetic foot risk category.
A copy of your assessment can be made available to your GP or Diabetic Nurse if required. We also provide a booklet on diabetic foot care.
New Diabetic Patient appointment
(up to 60 Minutes)